Hello Music Loving Friends
We are so excited to share the album we've been writing and working so hard on with all our fans today, "Stories and Memories".
As a holiday gift to our fans, use the promo code MSCD5 to get $5 off a physical CD copy or scan this QR with your phone.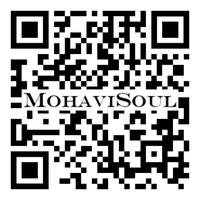 You can also download a digital copy here. It'll also be available in the next few days on your favorite streaming platforms, as well.
Stories & Memories collects 13 original songs, from barn burners to ballads, recorded in 2021 at Studio West by producer Ryan Finch. We think it's our best work yet, can't wait to hear what you think and play some of these tunes to audiences in the coming year.
Hope to See You All Soon,
Randy Hanson & Mark Miller
W: www.mohavisoul.com
E: info@mohaviSoul.com